Love Advice On How To Flirt With a Girl
When you hear the word "flirt", what do you think? If you look it up on everybody's favorite online encyclopedia, you get this: "Flirting is a form of human interaction between two people, expressing a romantic and/or sexual interest. It can consist of conversation, body language, or brief physical contact."
Now, do you think this first line will help you learn how to flirt with a woman? Naturally, you may be reluctant to "express a romantic and/or sexual interest" in a woman just like that: what if you come off as weird, she gets annoyed, defensive, what if she flat-out rejects you? That would make flirting a quite unpleasant experience. On the other hand, if you really understand how to do it, you can make any flirt what it's meant to be: a light, fun interaction with a breezy sexual vibe and sweet validation.
When I hear the word "flirt", I think of witty, smiley banter, laughing, good feelings, slight sexual tension, and most importantly: no particular outcome. It may be a fun prelude to casual sex, a steady relationship or simply nothing at all – none of these things make or break a good flirt. The only two ingredients it needs are "good" and "flirt". It is what it is! Here's how you do it: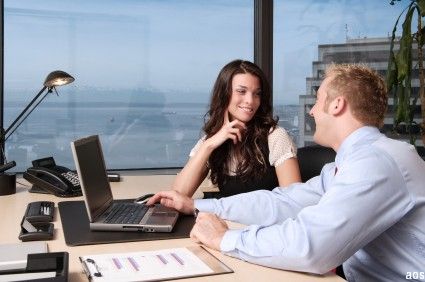 Feel sexy and make her feel the same.
Assume attraction. You know that you are sexy, and no matter if she's "taken", lesbian, a happy single, she likes to feel desirable. You're in a position to give her that feeling. You can open up the interaction with a line as simple as this: "Hi. What's your name?" You can also establish a mystery: "You're drinking green tea, right? That tells me a lot about your personality." Then don't tell her what it is. Right before approaching, you can start humming or softly singing to yourself, it bridges the gap between not speaking and speaking – you're already in "talk mode" when you say your first words to her.
Be positive and don't care about the outcome
Sure: you're talking to the girl because you're attracted. But let the interaction be self-sufficient: if you are having fun with a cutie and nothing more, then the girl will enjoy it. You're both in the same place at the same time, you're good-looking and blithe, and you're enjoying each other's company! That's why the most important rule for you is to be positive. If you embrace that she's there and she's a wonderful person, you're already halfway there!
Be playful
Summary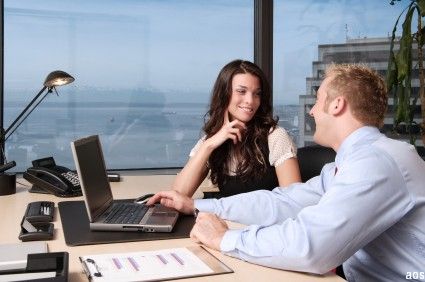 Article Name
Love Advice On How To Flirt With a Girl
Author
Description
When you hear the word "flirt", what do you think? If you look it up on everybody's favorite online encyclopedia, you get this: "Flirting is a form of human interaction between two people, expressing a romantic and/or sexual interest. It can consist of conversation, body language, or brief physical contact."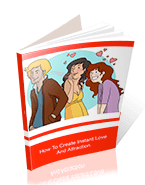 How To Attract Women Without Acting Fake, Without Following A Complicated System and Without Being Weird

Get your free E-Book
Download Ebook Now