Tricks: How To Impress Women – A Trick That Most Men Miss
So there's this girl you want to impress. She could be that hot blonde you've been chasing for years, that cute redhead who sits next to you in class or that sexy brunette in the bar. It doesn't matter. What matters is that you're attracted to her and you want to do something about it. Which brings you to ask the question on your mind – how to impress women without being obvious about it?
Impressing women is counter-intuitive
The first thing you should know is that if you try and impress a woman, you won't. Let me say that again: If you try and impress a woman you won't. Why? Because as soon as you try to impress her, you're acting differently from how you normally would around someone you're not trying to impress. This subconsciously sends her the message that you don't perceive yourself to hold enough value to naturally attract her – and if you don't think you have any value, why should she?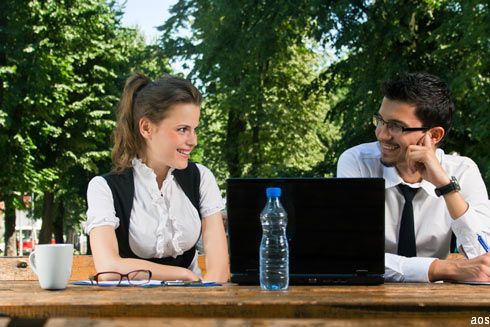 The secret to impressing women is to be an impressive guy. Now don't give up straight away – every man has qualities that women find overpoweringly attractive. I want you to do the following.
Impressing Women
Stop and think about how much time and energy you spend pursuing women. This doesn't just mean how much time you spend approaching and chatting to them – this also includes how much time you spend thinking about them, what you want from them and your plans to impress them. Most guys spend hours every day simply thinking about how they can impress women, without even realizing it.
Pretend that you already have everything you want from the women in your life. Imagine what your life would be like if you had what you wanted, whether it's a constant stream of women entering your life, a healthy relationship, or something else entirely. Getting a woman is effortless for you, a task akin to breathing.
Find out what your new motivations are. Since you're no longer using all of the time you spent pursuing women, what would you now be pursuing? Where does your ambition drive you now that you don't need to impress women, now that you have everything you want and need from them? Passion is one of the the 100 things that attract women to men.

Summary

Article Name

Author

Description

So there's this girl you want to impress. She could be that hot blonde you've been chasing for years, that cute redhead who sits next to you in class or that sexy brunette in the bar. It doesn't matter. What matters is that you're attracted to her and you want to do something about it. Which brings you to ask the question on your mind – how to impress women without being obvious about it?

How To Attract Women Without Acting Fake, Without Following A Complicated System and Without Being Weird


Get your free E-Book

Download Ebook Now