How To Get Your Comment Approved on Art of Seduction
I love feedback, and thanks to you guys, we're getting a good 20-50 comments per day!
As you might have noticed, every comment is held for moderation until it is approved.
( That means I read them all ! )
So how do you get your comment approved?
- Add value to the conversation (This can be questions, comments, suggestions, etc)
- Be positive and supportive of other people
What are the main reasons I reject comments?
- Too many spelling mistakes
- Too many acronyms
- You mention your age
- Not in English
- Vulgar language
- Too long (I've had comments in the 600 word range!)
Other than that, you're free to write anything you'd like! Everyone is entitled to their point of view!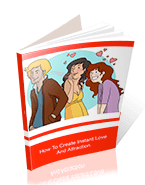 How To Attract Women Without Acting Fake, Without Following A Complicated System and Without Being Weird

Get your free E-Book
Download Ebook Now