Eharmony has become the one of the world's most renowned dating website and for good reason. The matchmaking process is modeled after the scientific method of research and the experts at Eharmony really know what they are doing. In addition, they have a large audience that is sophisticated, wealthy and serious about genuinely connecting with other people.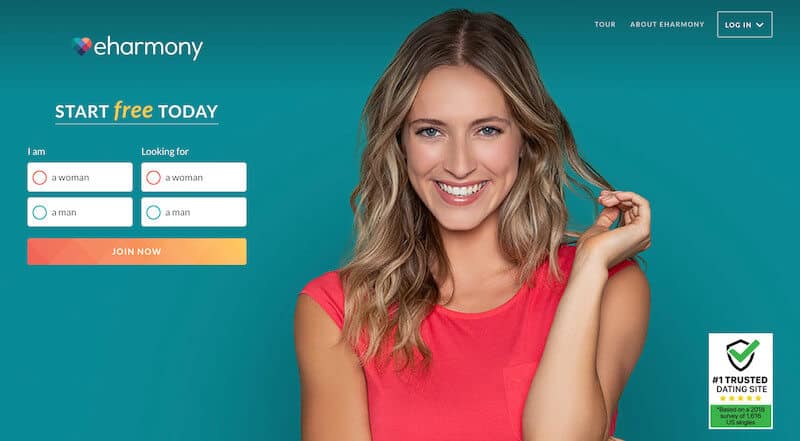 From personal experience, when you complete the forms on EHarmony, they'll use the information to locate the best matches for you. It's almost as if you can skip all the useless questions you would normally ask at the start… and you can skip right to the good part of the interaction with the person you've matched with.
Here is my Eharmony real life review and what I've learned about this popular online dating site and whether love can be found on it.
The Eharmony Dating Site
Let's look at why Eharmony might be the best option for you if you're seeking a relationship that has substance and potential to lead to something serious.
| | |
| --- | --- |
| | |
| Relationship | Largely designed for individuals looking for serious relationships |
| Algorithm | Modeled after search criteria filled out by members |
| Platform | Website & App |
| Messages Sent | 2.3 million weekly |
| Gender Ratio | 51% male / 49% women |
| Active Members | 15.5 million |
How Much Relationships On EHarmony Cost
Eharmony was founded by Dr. Neil Clark Warren, a well respected clinical psychologist whose primary goal was to genuinely match people serious about having meaningful relationships. By honing his psychological experience and taking the time to translate it into a match making system, the chances of finding a match vastly improved over other dating sites.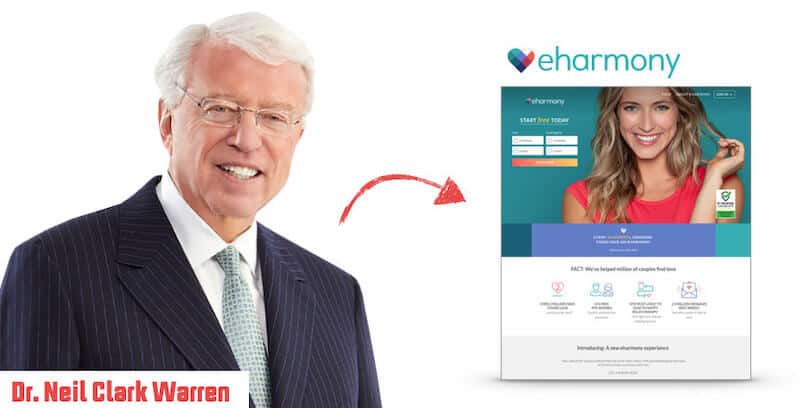 In the last 20 years, Eharmony has managed to marry over 600,000 people with a further 2 million finding love. So it's not hard to see why it is considered to be one of the best online dating sites on the planet today!
Dates That Lead To Marriage
Not all matches have to be successful relationships (at least not what I experienced after signing up), it's up to the person to play their part and find the right one for their unique circumstances and life story.
This explains the vast customization ability of their website.
Different options are present for your relationship status, age, political affiliation, and socio-economic background. It's possible to request people based on common interests, religion, their age, education, and even lifestyle hobbies. All of these different data points are displayed to indicate a number of different options. By choosing such a large amount of options, the matchmaking service is able to produce a variety of choices for a person. This leaves them free to explore all the options and choose the one for their needs.
And I think it shows. Not all dates are created equal. While conducting my review, I remember thinking the simplicity of their website is really terrific. All a person has to do is enter their information and then the service automatically presents its most popular options. 
Should You Pay For General Dating Membership Sites
Those looking for quick hook ups will be disappointed to find not being able to get immediate access to your account after sign up. The dating site asks you to first gather up and relevant data you provide before verifying it allowing you full access to your account… and trust me when I say this, it does take time!
There are approximately 50 steps to follow during the sign up process and this precisely why Eharmony has succeeded in acquiring members who are genuinely seeking serious relationships.
Signing Up Process: A Step-By-Step Guide
Step 1: Sign up to Eharmony
Step 2: Fill out the Compatibility Quiz (25 mins. to fill out)
Step 3: Complete your profile
Step 4: Choose your subscription plan
Step 5: Check out the results of the Compatibility Quiz
Step 6: See your matches all at once
Step 7: Communicate with your matches
Step 8: Find love
Loving The Match Ratio: A Balanced Male To Female Users
The other thing that caught my attention is the astonishingly great ratio between male to female (51%:49%).

At first it seemed too much of coincidence that this balanced out almost perfectly… what are the chances of a near 50-50 ratio?.
However, it became clearer, in order to have an active profile, members are required to answer specific questions, build up their profiles with care and verify facts… something only those who genuinely seek meaningful relationship would take the time to do.
Few people looking for a hook up would make the effort to build up their profile quality, as they are not looking for a quality relationship. As a result we end up with a dating platform that's nicely balanced with people looking for love or at the very least a meaningful relationship.
Can You Email Or See Website Photos For Free?
Upon signing up and setting up my profile, I found that although there is a free version, it's very limited. The available plans that are on offer aren't exactly cheap, but no more expensive than other dating platforms. Besides, if you're serious about finding love, then these prices are well worth the investment.
Eharmony's Premium Plan Reviews
| | | |
| --- | --- | --- |
| | Plan | Price |
| Premium Light | 6 month | $34.95/m |
| Premium Plus | 12 month | $22.95/m |
| Premium Extra | 24 month | $17.95/m |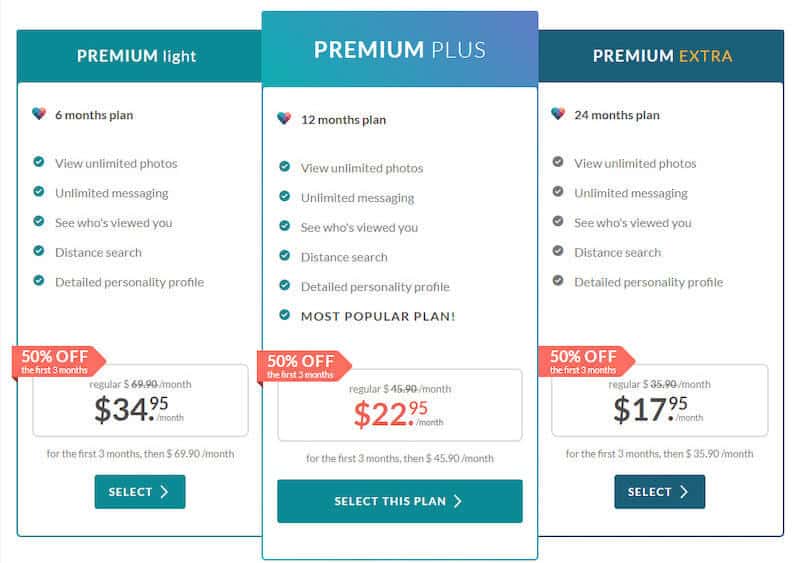 * Eharmony accepts PayPal and Credit Cards only. Plans can also be paid in one go or instalments. 
Eharmony Inc Information
What studies have been done to help the matching process at Eharmony? A recent study specifically investigated whether or not Eharmony has an effect on the amount of positive marriages and matrimonial deaths. To this end, the site looked at over a million data points for the relationship between matches that fell in the "love" demographic, married, and died in the past five years.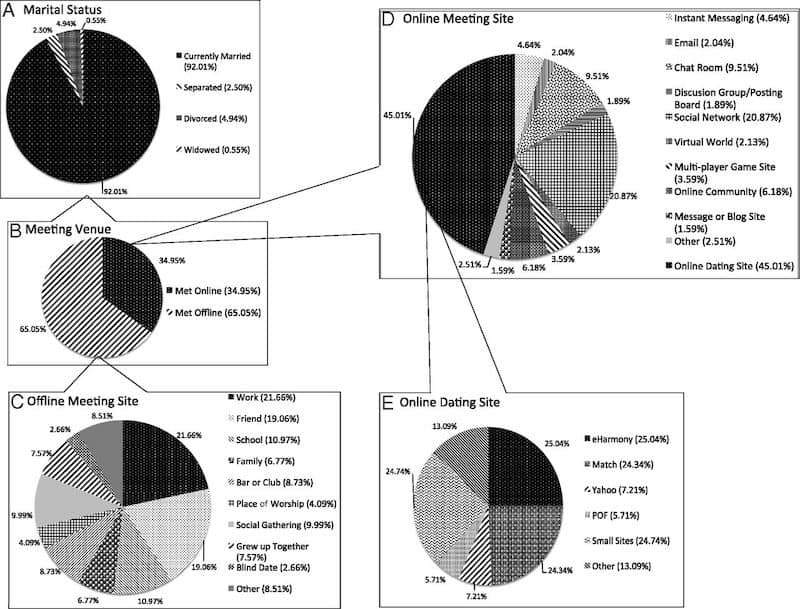 The study found that more married people experienced positive family breakdown than un-married people. If these positive marriages were likely to lead to positive family breakdown, this means that the users who utilize Eharmony's platform had a higher level of positive social integration within the society. Additionally, data showed a slightly higher likelihood of marital dissolution in the overall population, as a result of a continued strong inter-family support.
Real Life Review
Like anything, nothing is an exact science. The Eharmony platform does have some limitations, such as very basic features, but this can also be a good thing and certainly made it easier to create an app that matches the websites functionality.
Having said that the system does an amazing job in matching you to the right mates based on a number of factors such as common interests, age, political affiliation other views. 
I would conclude by saying that if any dating site was to find you the perfect match, then it would be Eharmony. So if you are looking for a committed relationship or considering marriage and need that little bit of help, EHarmony 
I would definitely give it a try, what do you have to lose? 
Frequently Asked Questions
Can you message for free on Eharmony?
Provided you've completed Eharmony's Relationship Questionnaire and have been accepted on the site, you are able to message your matches for free for a whole weekend

How do I judge a good compatibility score on Eharmony?
Eharmony's Compatibility Score is based on similarities and differences that are the result of the Compatibility Quiz.

The compatibility points lay between 60 and 140, with 100 being a good "average" compatibility score. So 100 is a good starting point and work your way up with profiles that have a score higher than 100. Check their profiles and determine if you like them.
Why do some of my Eharmony matches disappear?
There are potentially two reasons for your matches on Eharmony disappearing, your match manually unmatched you or they deleted their Hinge profile.

Where is Eharmony located?
The corporate offices are located in Los Angeles, CA however the site is accessible to an international audience.