If you've been wondering what the odds of meeting someone on eHarmony are or how long it takes for members to find a match, you've come to the right statistic page. From success rates and time spent searching for matches to how many people are using dating apps (hint: more than you think), we'll be exploring the stats behind eHarmony. We've also included some fun facts about it's members that might surprise you.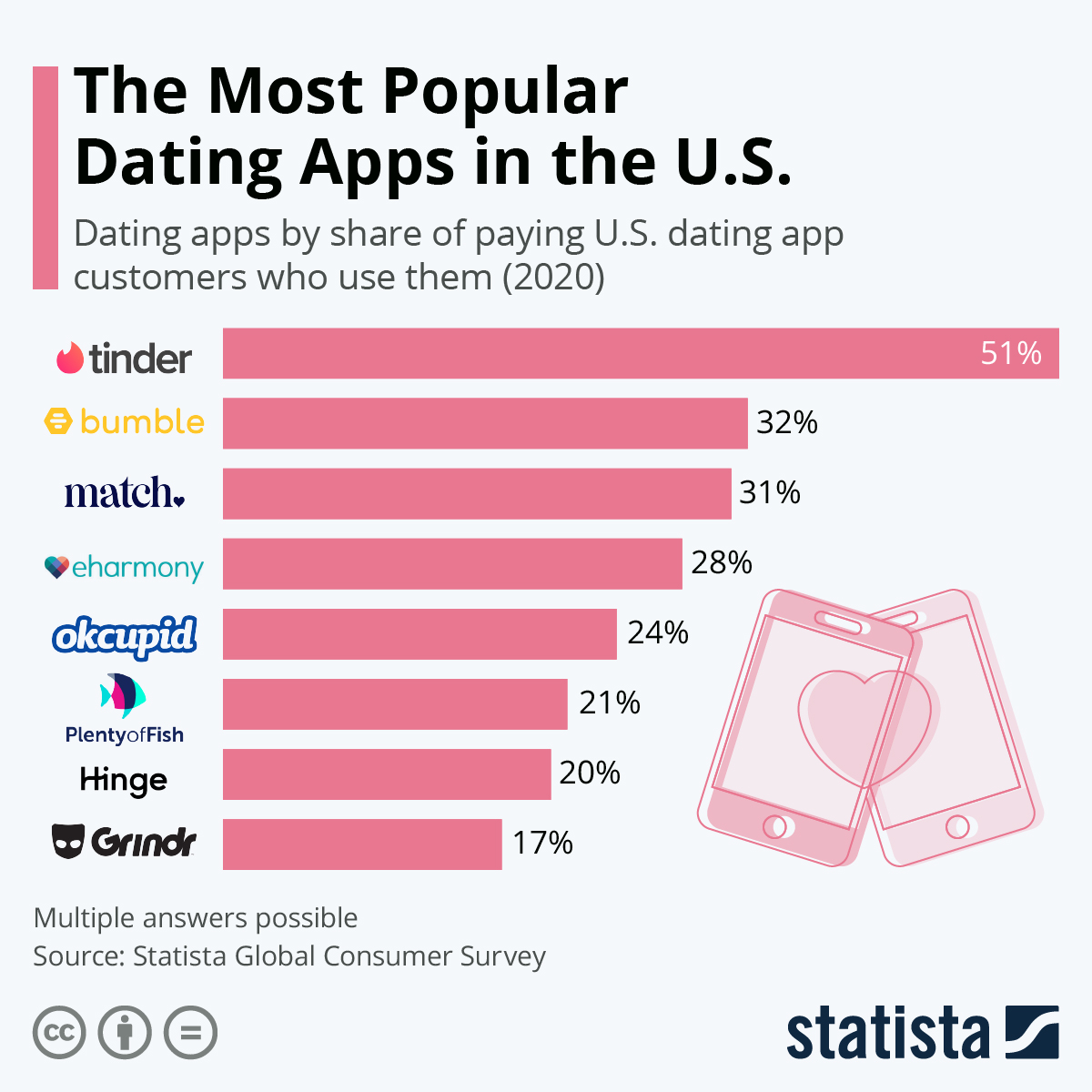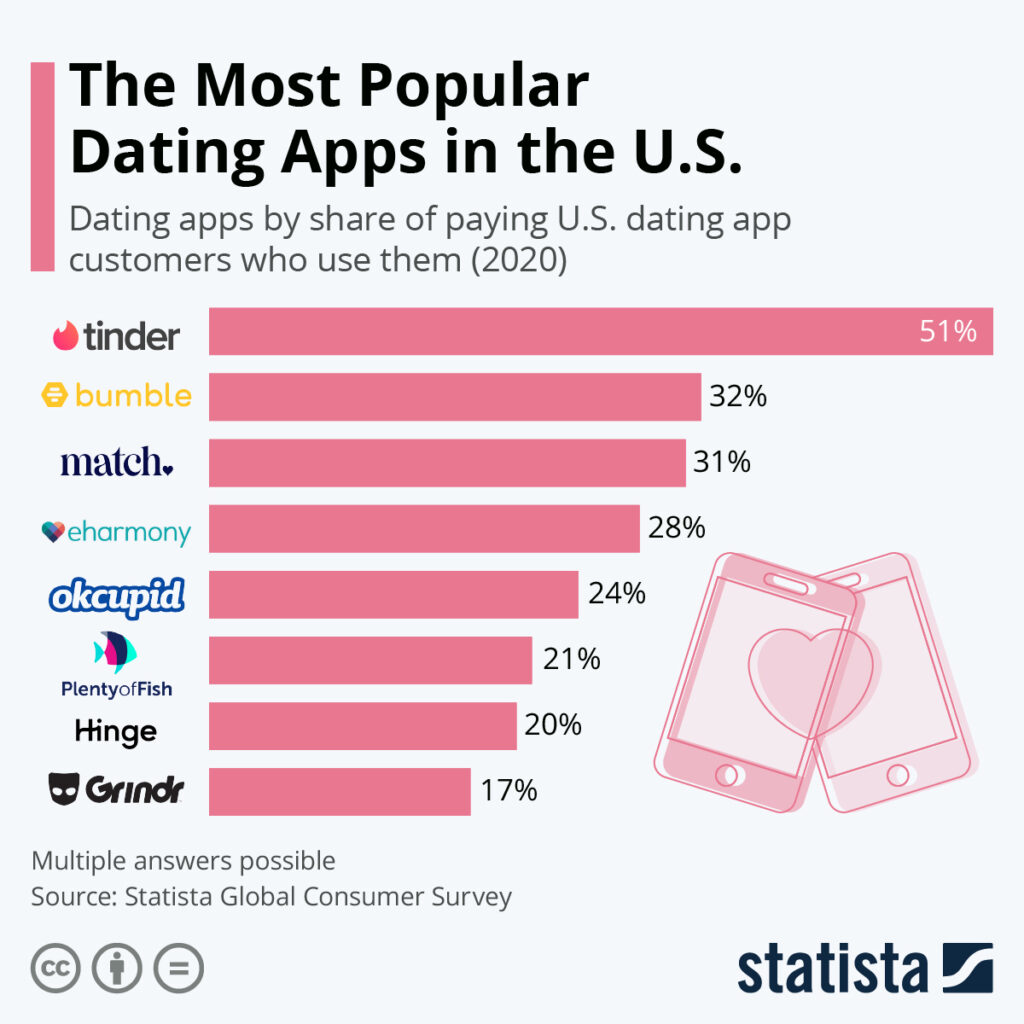 A Little Bit About eHarmony
Since its "inception" in 1959, when 2 Stanford students matched 49 men and women using a punch card questionnaire and an IBM 650 mainframe computer, [R] matchmaking services like eHarmony have surely come a long way.
Fast forward to today and, instead of a punch card questionnaire, eHarmony features a Compatibility Matching Processor, which creates over 3 billion potential matches, with more than 25 terabytes of user data, [R] of approximately 15,000 men and women that fill out it's over 80-question quiz, per day. [R]
With a user base in over 200 countries worldwide, [R] eHarmony has become one of the most popular dating sites around. But first, let's learn a little bit more about the company, shall we?
| | |
| --- | --- |
| Release date: | August 22nd, 2000 |
| Creators: | Neil Clark Warren and Greg Forgatch |
| Owner: | eHarmony Inc. |
| Employees: | 200+ |
| Headquarters: | Los Angeles, CA, US |
| Competitors: | Match, OkCupid, Plenty of Fish and more |
| Minimum required age: | 18 years old |
Usage Statistics
eHarmony is a great way for singles to find their perfect match.
We already know that they have members in over 200 countries around the world. However, it has recently gained some significant popularity in the U.S., Canada, and the U.K.. [R]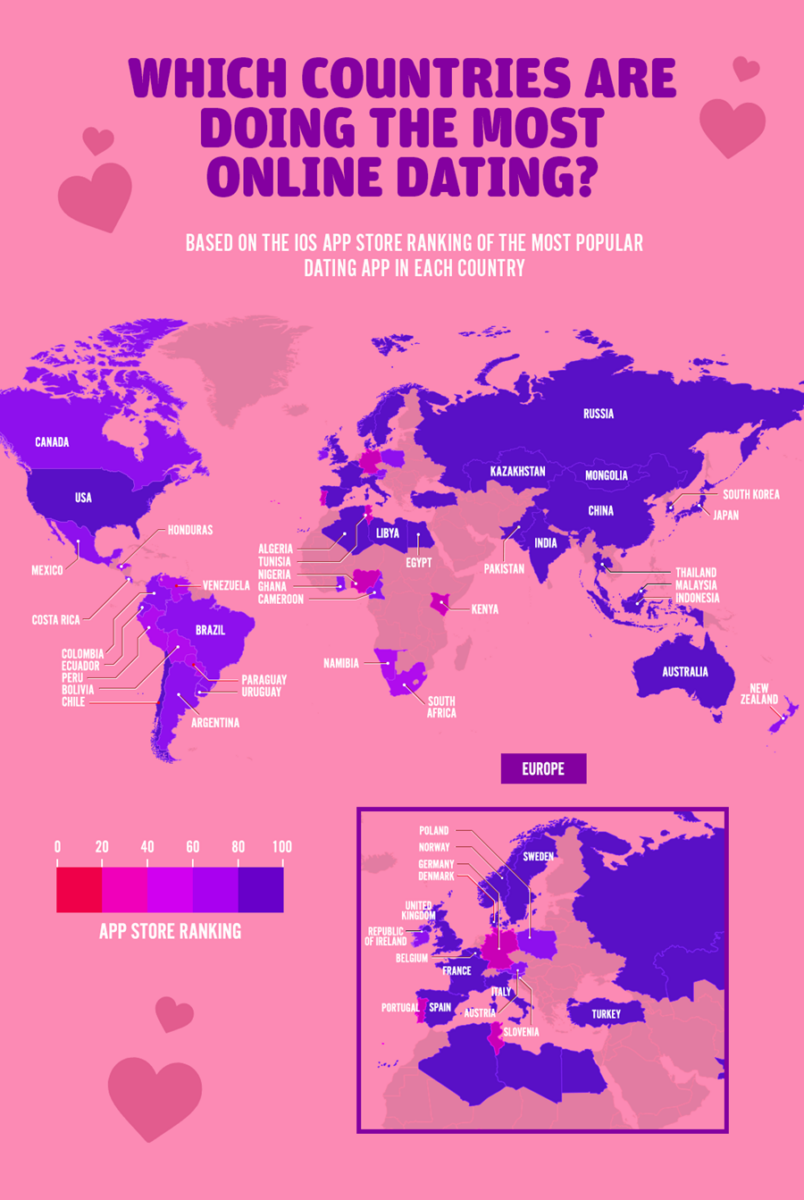 Want to know a little bit more about eHarmony's user base? Well, let's see how it fares.
eHarmony has around 51 million users
There are no official statistics on the number of members that eHarmony has. But, there have been multiple reports about this: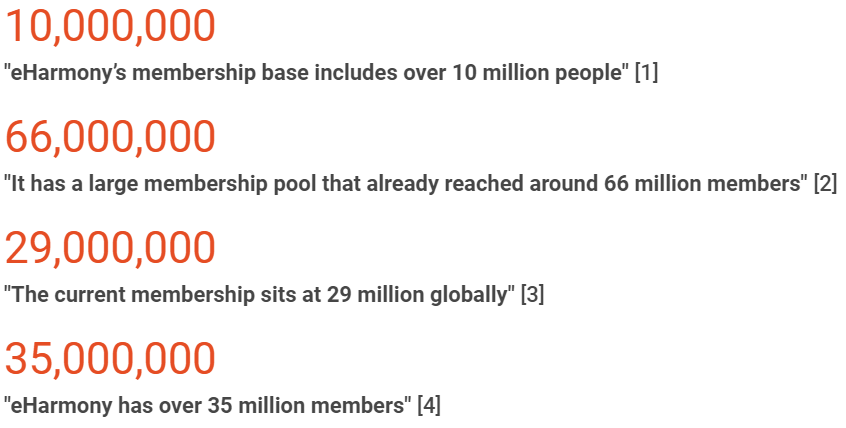 However, eHarmony has reported, unofficially, 51 million plus registered members, and 25 million visits per month from lonely hearts looking for love online. [R]
It's no wonder why people think eHarmony has replaced traditional methods of dating.
Gender Statistics – Men to women ratio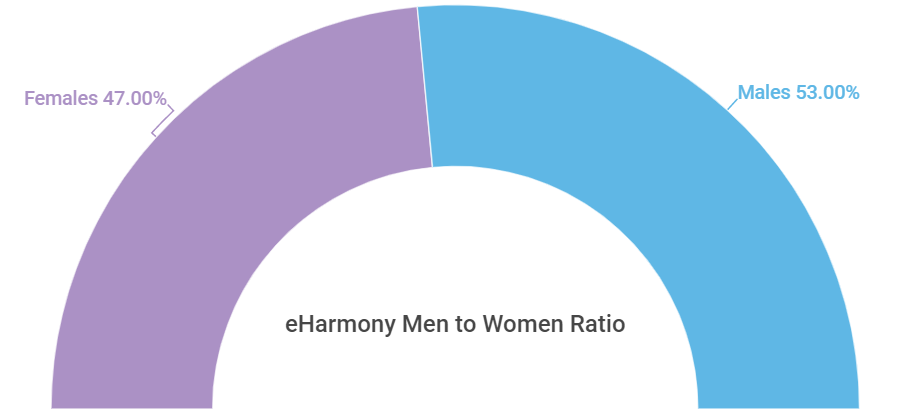 The gender split in eHarmony is nearly proportional, with the male members exceeding their female counterparts by only 6%. [R]
The number of males on a dating website like this one exceeds females, but at about 50/50 distribution, it's not too much more skewed than expected.
Users Age Statistics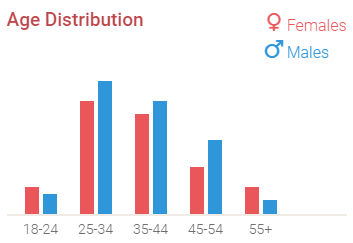 A recent study finds that younger daters prefer more youthful partners. While this may not come as much surprise, considering how selective and picky millennials have become with their romantic lives in general, especially when looking at marriage potential, the same can't necessarily be said for parents on their way down from 35 or so: they want commitment and someone stable above all else.
In the case of eHarmony, the majority of its members are those who are 25-34 years old: [R]
18 – 24: Females: 4% / Males: 3%
25 – 34: Females: 17% / Males: 20%
35 – 44: Females: 15% / Males: 17%
45 – 54: Females: 7% / Males: 11%
55+: Females: 4% / Males: 2%
eHarmony Web Statistics
The data shown below comes from SimilarWeb. It covers September's 2021 web traffic for eharmony, which shows that over 4.9 million people visit each day.


Available in over 200 countries all over the world
eHarmony is an innovative matchmaking site which has helped hundreds of thousands find their soulmates. It's popular because it provides a large membership pool in over 200 countries worldwide, [R] with over 22 nations already reached, [R] allowing for easy cross-cultural connections.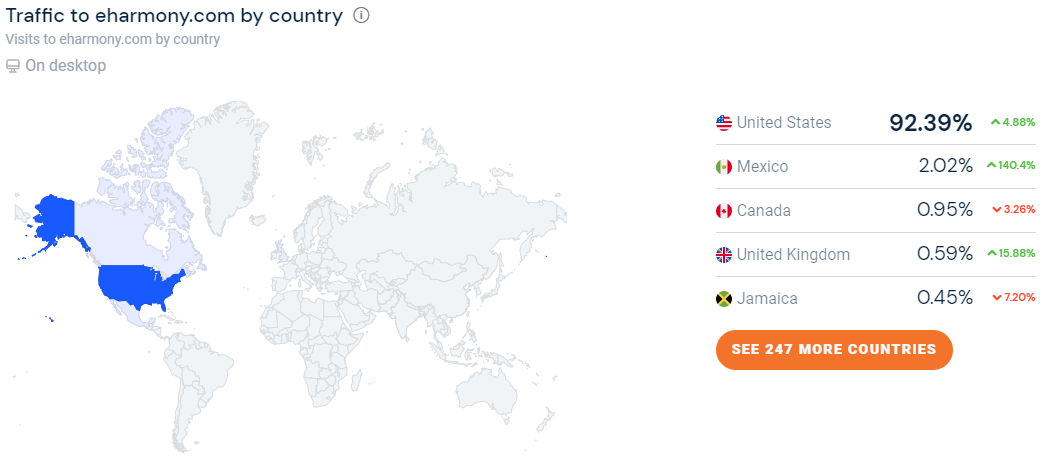 Over 15,000 people fill out it's compatibility quiz, each day
It's no surprise that eHarmony is one of the most popular dating sites on earth. With over 15,000 people filling out its compatibility matching quiz everyday for their chance at love, [R] there are bound to be some really great matches.
More than 200 million pictures are used on eHarmony
eHarmony is a treasure trove for daters looking to find the right person. It has over 51 million users and stores more than 200 million photos with 15TB of data, as well as four billion relationship questionnaires containing 25TB worth. [R]

eHarmony Success Rate

In the last 14 years, eHarmony has helped over 2 million people find love. [R] That's a lot of happy couples. In fact 542 men and women get married every day thanks to the site, [R] and that doesn't even include all those who successfully tied the knot after using it for dating purposes only. But wait…there's more: according to a recent survey, over 2.3 million messages are sent out each week on average by members looking for potential romantic partners, [R] which means you have an opportunity at finding true romance too if want (or need) one. Or maybe you're just looking to make some friends, or a quick hookup, in an app like Tinder or Bumble. If that's the case, we recommend you check out this comparison.
13 million matches are registered everyday
eHarmony has a whopping 51 million users and 125 TB worth of data they have analyzed just for this one service. They provide more than 13 million matches each day, which is crazy! [R]

U.S. Statistics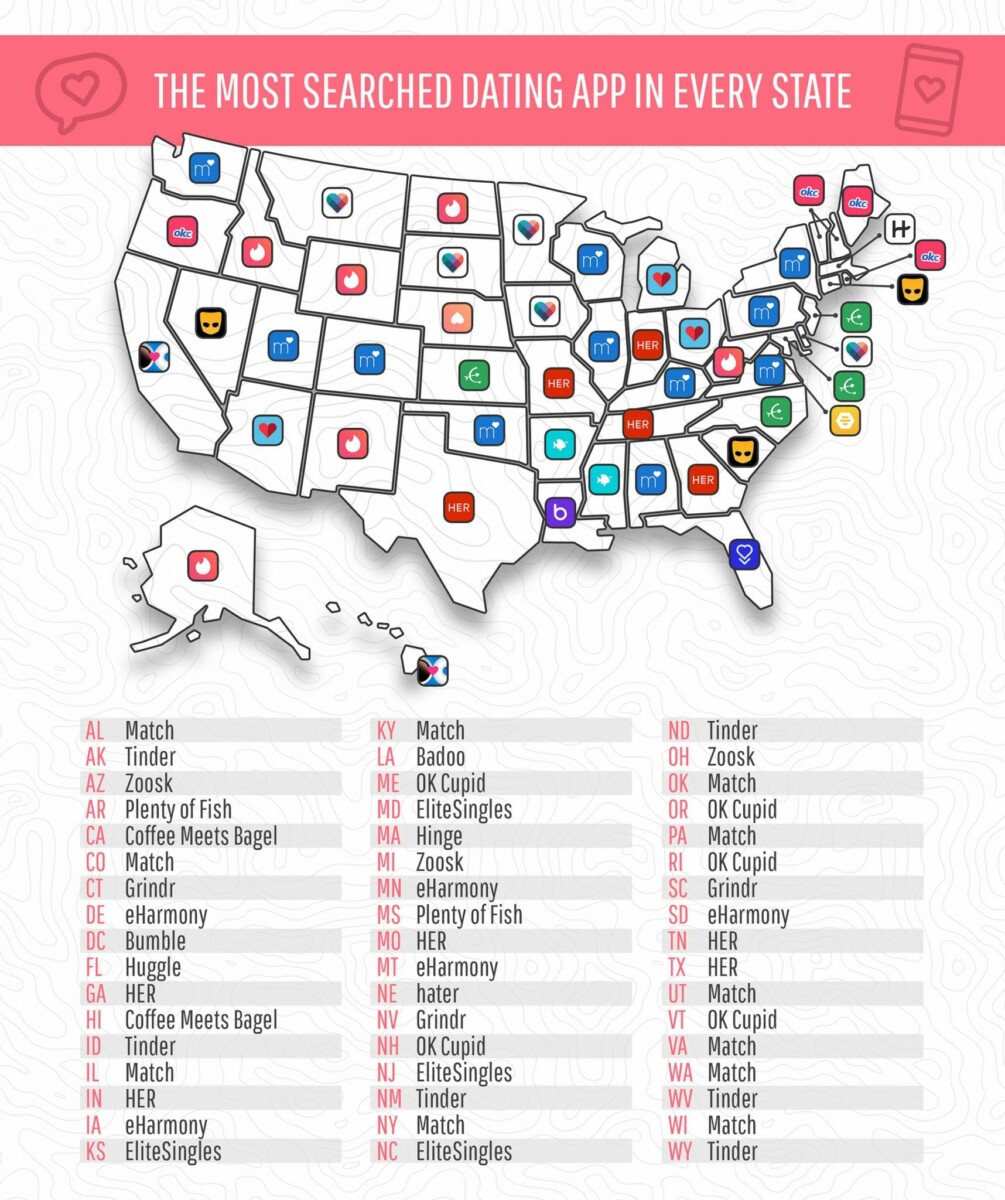 It is clear that eHarmony has reached popularity all across the globe. However, here are few statistics to mention about the U.S. specifically:
Average age percentage of users
As of April 2020, the average age percentage for adults in America who use eHarmony is 36. This statistic can be broken down by gender and ethnicity, but we'll take a look at each group separately later on.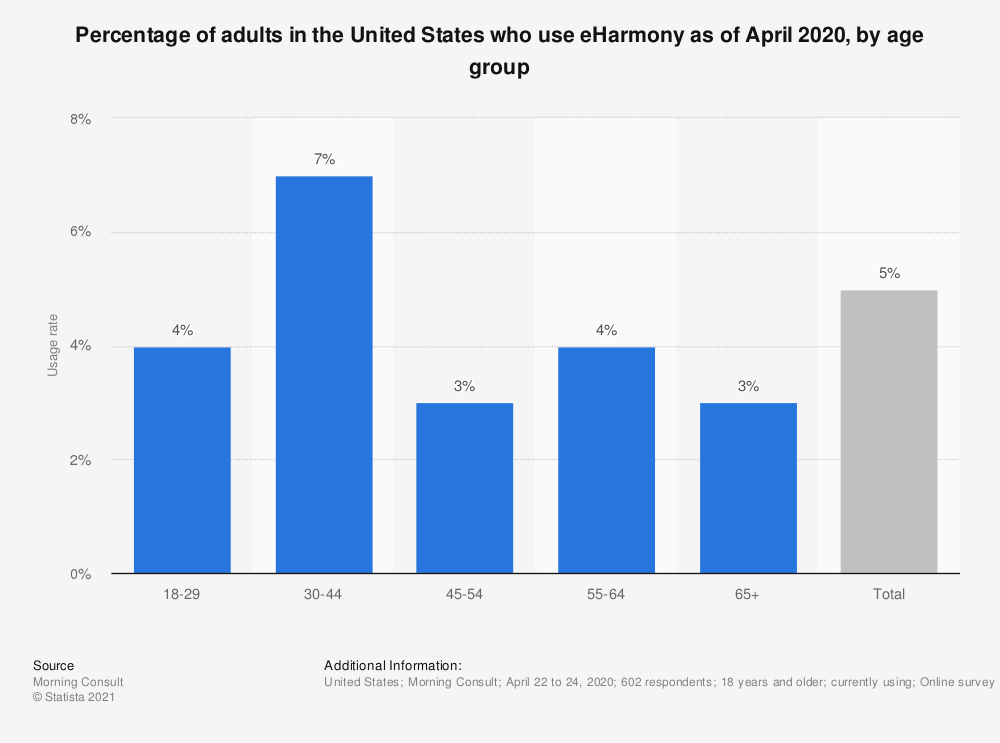 Men to women ratio
As shown in the above graph, the percentage of adults in the United States who use eHarmony as of April 2020 is 5%. Averaged out across both genders, 6% are male and 3% female.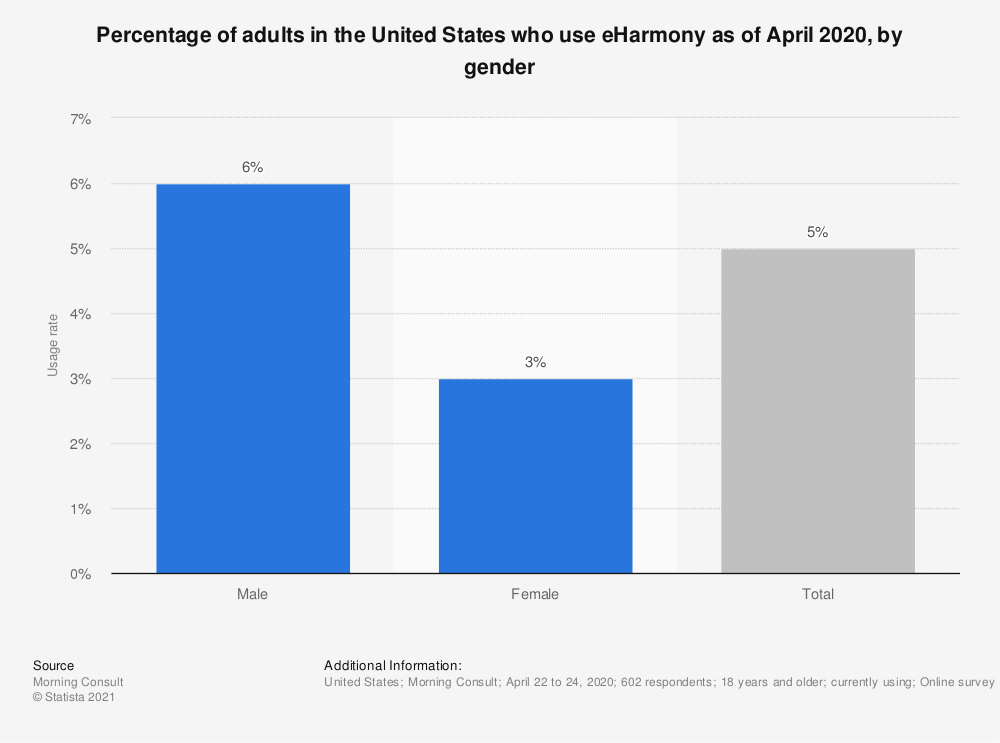 Information on eHarmony users: Age Group, Education, Ethnicity, Income, and more
The popularity of eHarmony is on a steep rise, with over 7% of Millennials using the platform in 2020. Even more surprisingly, 1 out 5 Gen Xers and Zeros have also joined them, and less than 1 in 10 Boomers has tried the platform. [R]
It's not just university grads who are using eHarmony to build relationships, as 9% of U.S. adults with postgraduate degrees were also on the site in 2020. Additionally 5%, 3%, and 2% respectively had a bachelor's degree or less but were logged into their profile to find someone special at some point during that year. [R]
If you're looking to date someone with similar beliefs and values, eHarmony is the place for you. A recent survey has shown that 6% of U.S. adults who identify themselves as Conservatives and 5 percent respectively claim they've used this platform in 2020. This compares favorably when compared against 2 percent among Moderates or Liberals, but don't take my word for it; go try out the site today if dating isn't your thing yet… [R]
The number of Hispanics on eHarmony is growing, with 12% now using the platform. African Americans and Whites also use it in droves, 9% each for those demographics respectively. As well as other ethnicities at 7%. [R]
eHarmony is an app that helps people find love. It has around 11% of U.S. adults in the $100,000+ bracket using it, which means they're looking for someone with money too. The percentage drops significantly however when considering those who fall under 50k or so; only 3%. [R]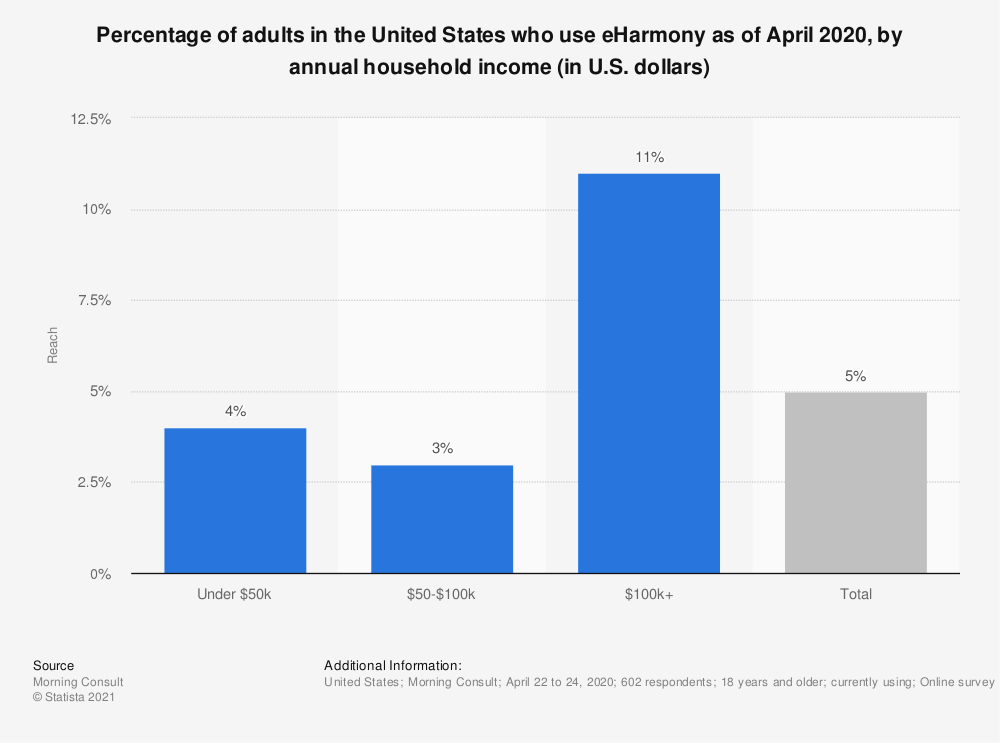 A relationship thanks to eHarmony in the U.S.
It's hard to imagine how many people get married on eHarmony every day, but I'll tell you it translates into 20 per minute in just the U.S. alone. [R] Quick fact: they operate all across North America so that means their impact stretches even further than what we thought. [R]
In just 20 years of existence, eHarmony has been able to penetrate the United States with its user-friendly website. On average they have 5% or more than one out five new marriages in America occurring on this site alone. [R]
Financial Statistics
There are so many questions we've answered about eHarmony. But, the big ones are: How much does it make, or how has the company grown recently?
eHarmony's financial statistics show that they have been growing steadily for the past few years. Today, their revenue is about to exceed a quarter billion dollars as we speak.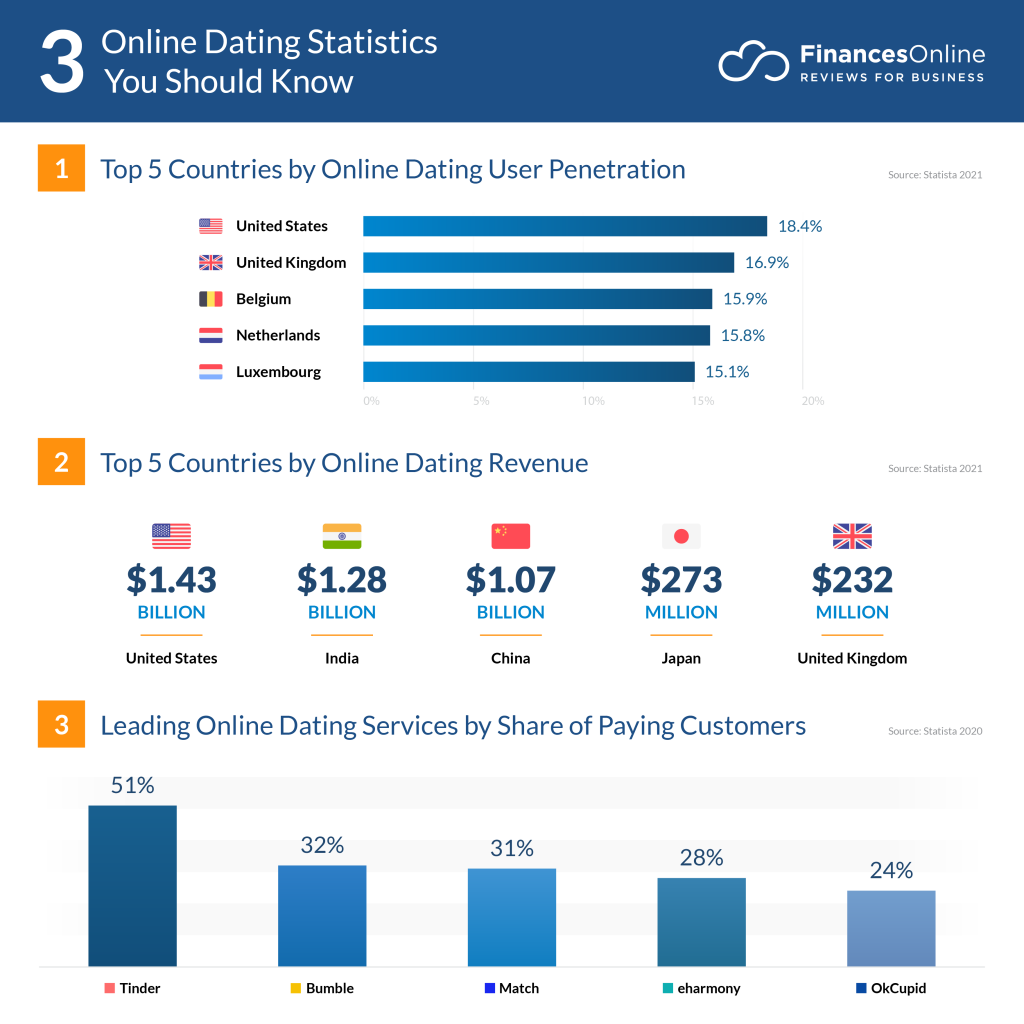 $250 million was the revenue earning in 2020 and climbing in 2023
In the world of online dating, eHarmony is a frontrunner. It's estimated that eHarmony brings in $250 million per year, [R] and it's easy to see why. It's a great way to meet people with similar interests and preferences.
In 2019, it recorded a 100% growth from a year before
Since the beginning of 2019, eHarmony has grown more than 100 percent year over. [R] The company's rapid success can be attributed to being on a mission with one thing in mind: helping as many people find love and happiness like they do.
Top Competitors
eHarmony's patented technology helps over 2 million people across America meet their one true love. But what about all those other options out there? And, how do they compare?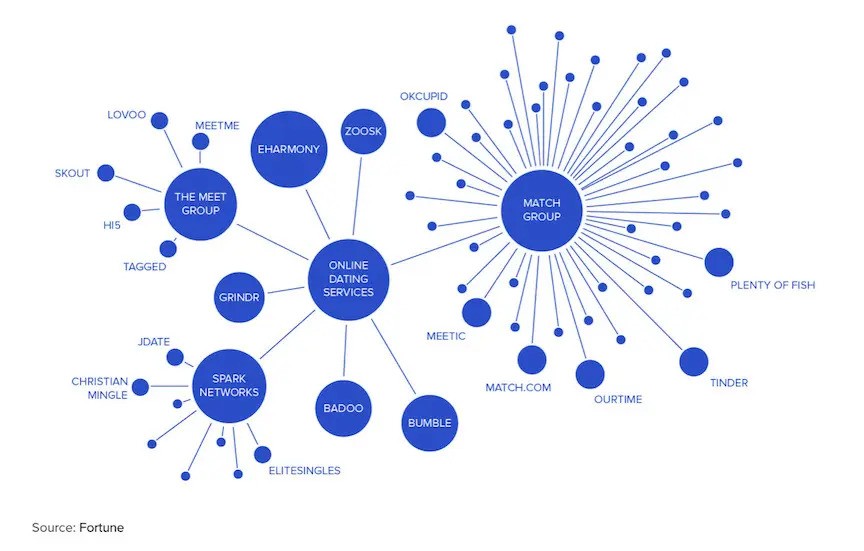 It's time for our showdown: who has better technology and service, whose matches will last forever (or at least until they want more)? Let's take a closer look at each option to find out what's special about every single one of them, the key difference between these giants can't be found on paper alone.
| | eHarmony | Match | OkCupid | Plenty of Fish |
| --- | --- | --- | --- | --- |
| Visitors/month | 4.91M [R] | 41.06M [R] | 21.52M [R] | 36.55M [R] |
| Male Users % | 53% | 48% | 50% | 60% |
| Female Users % | 47% | 52% | 50% | 40% |
Overall popularity
It appears that due to our recent situation, the best way to find love is on a dating website, and it looks like Plenty of Fish has been the go-to site for singles all over the world.

While Eharmony saw more consistent searches than other sites such as Match or OkCupid in recent months in the U.S., globally speaking, the last 12 months seen far higher concentrations of people looking specifically into finding their perfect match within PLENTY's database!

I can only guess that one reason is because Plenty of Fish seems to be so easy and intuitive. Users claim they've never had such an enjoyable experience with a site before, even calling it "the best" out all others they've tried. But hey, I'm not here to take sides; just presenting the numbers.
In conclusion, EHarmony is a popular online dating site, and with good reason. With over 51 million members who have paid for a subscription, there's a pretty decent chance you can find someone who shares your interests or has something else to offer that may be of interest to you. Whether it's finding love or just meeting new people, eHarmony offers an easy way for singles looking to meet others their age from all walks of life. Want more information on what we had to say about this reputable dating website? Check out our review of eHarmony here.