Have you seen people in your town ripping it up on those awesome-looking electric chopper bikes? Maybe you nearly broke your neck to see what the story was with the impressive ride before it zipped around a corner, and then you never saw it again!
If you wish to learn all about these electric choppers, then read this guide so you can catch up on everything you need to know.
What on Earth Is with All the Electric Chopper Bikes All of a Sudden?
Maybe you have no clue what a chopper bike is? A chopper bike is a custom type of bicycle made to look like the classic chopper motorcycle. In recent trends, these epic style bicycles are now of the electric variety!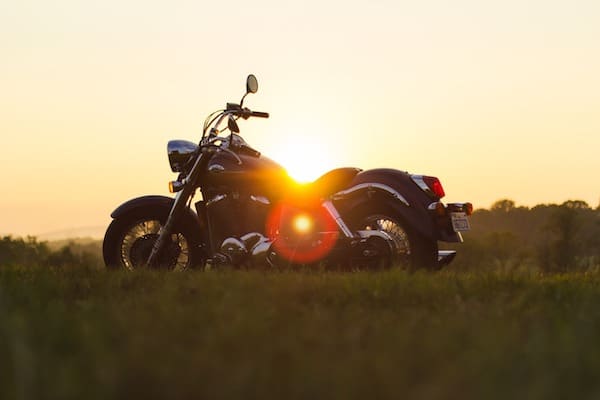 With the booming and upcoming popularity of electric bikes, there's never been a better time to learn more about them and to even consider grabbing one for yourself.
A chopper bike is one of the coolest trends in the electric bike market right now. They look fantastic and are a ridiculously comfortable low ride that you'll love. Chopper bikes also come in a surprising amount of styles.
Regardless of what style you like, you can find a unique chopper bike to suit your purpose. The best part is that electric choppers are perfect if you have a short commute to work and want to make your life a little more exciting and fun.
Why Everyone Digs the Electric Chopper Bike
If you live in a big urban area, then you've seen the crazy popularity of electric bikes! More and more, people from around the globe want to shrink their carbon footprint, save a little cash on gas, and get to work without sitting in traffic.
That's partly why the electric bikes are so popular right now. First, they're dirt cheap in comparison to owning a gas-fueled vehicle or almost any other electric ride for that matter.
Electric chopper bikes are particularly impressive, mostly because they look fantastic and sport a ridiculously comfortable and low-riding seat.
You won't believe how much fun you can have riding these around town. You might be shocked to learn that cycling to work is less depressing and boring if you have the perfect electric chopper bike to help spice things up.
Two Reasons Why Electric Chopper Bikes Are Ridiculously Fun
Electric chopper bikes are a blast to ride. Whether you want a small electric bike to help make your commute more interesting, or if you wish for an overpowered bike, these rides rule.
As you first hop on your electric chopper bike, you'll discover how much more comfortable they are to ride than a traditional bicycle. You won't believe how joyful it is to ride around using a chopper, and you won't help but smile.
Another reason you'll have a ton of fun riding the chopper is that you'll get a ton of positive attention from onlookers. If your electric chopper bike is customized to look awesome, then you're going to get double the number of compliments.
My Experience Riding the Electric Chopper Bike
The first time I witnessed someone riding an electric chopper bike, I knew it was my destiny to get behind the handlebars of my own, and I had to test drive one!
Fast forward to now when I eagerly recommend that everyone get an electric chopper. Chopper bikes are fun, they're low profile, and they can be much cheaper than alternative modes of transportation.
The first time I rode a chopper bike, I knew that it was going to be a wild ride. I hesitated at first because I wasn't sure that the bike could carry me without trouble but eventually, I conjured the courage to hop on. I'm so glad that I did.
While exerting minimal effort, the electric chopper managed to handle the load surprisingly well. I wasn't sure how sturdy the ride would be, but I could feel that the motor could easily handle the trip better than I thought. I felt secure, and it was an exhilarating ride.
Whenever I got tired or wanted an extra boost of momentum, the throttle was there to provide a much-needed jolt. Riding a chopper is the perfect way to sport a more relaxed ride, while also getting some fresh air.
The second you step foot on your chopper bike's pedal, you're going to feel empowered. As you sit down, you can't help but feel free. The seating position is very relaxed, and you'll feel good knowing that the chopper is more robust than you think.
As you take your bike out into town, you're going to notice a ton of positive attention. The appeal of electric chopper bikes is authentic, and you're almost guaranteed to attract favorable attention from onlookers.
How an Electric Chopper Bike Will Make You Feel
Imagine ripping and roaring down your favorite urban street on an electric chopper bike. You can't help but break out a massive smile as you earn an array of surprised, impressed, and amused looks from strangers, young and old alike!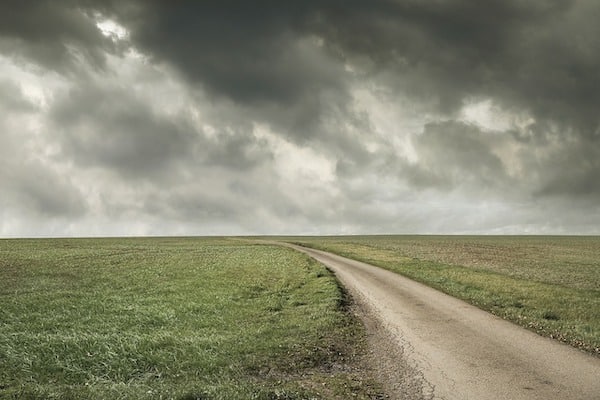 Occasionally you get an enthusiastic "awesome ride!", or an emphatic "I love the bike!". You realize that your electric chopper bike is incredible, and everyone seems to know it.
That's the secret charm and exceptional appeal that only a unique electric bike can offer. All the while, you can save a boatload of cash and keep a super low profile.
The Exact Specs to Look for in an Electric Chopper Bike
There are a few basic specs to look for when you're choosing the perfect electric chopper bike. First, remember that your personal preference is also a huge variable to consider. Choose the chopper that looks and feels fantastic to you. Your preference and gut instinct will speak volume ,so follow that!
Also, consider the brand name of your electric bike. There are a ton of custom electric chopper bikes that won't necessarily have a brand name, but you should at least consider the brand of the motor. Try your best to read as many reviews as possible to make sure that they have good feedback!
Another huge spec to look out for is the bike's wattage. Also, try to find out the max speed of the bike. Arguably the single most important is how many miles the bike gets per charge. If your commute to work is five miles, make sure that your bike can handle that load without recharging.
Here are some essential electric bike specs to look out for:
Size of battery
Top miles per hour
Miles per charge
Type of charger
Throttle type
Wheel size
Brand name
Where to Buy an Electric Chopper Bike Online Without Getting Ripped Off?
If you're excited about snagging an awesome chopper bike, then you have a ton of different options.
One of the easiest ways to quickly snag a chopper bike is to browse the inventory on Alibaba. Alibaba has a surprisingly large collection of custom chopper bikes, and you can find a style to match your wildest preference. Check out Alibaba's electric chopper bike showroom here!
eBay is also a smart way to find cool, custom, and even rare chopper bikes. If you're looking for electric bikes, Amazon can also be worth a shot. However, it seems like Alibaba and eBay has a better selection of electric chopper bikes currently.
Why Everyone Should Use an Electric Chopper Bike
Electric chopper bikes look swank as heck, and they also have a ton of other benefits. Electric bikes, in general, are cheap, low-profile, and they can shrink your carbon footprint. Electric bikes can also help to strengthen your muscles and exercise your endurance.
If you're going to get an electric bike, get a chopper bike. Choppers look fantastic, they're super comfortable, and your friends are going to be 100% jealous of your new ride. That's a guarantee!