Did you know that dating, love, relationships, and sex are actually really HOT topics at TED?
While the TED Talks we all know and love usually focus on technology, entertainment, and design (hence the TED name), it's the ones about the dating game that get really interesting really fast.
We've compiled into this article what we believe are 10 of the best TED Talks about dating and relationships ever delivered. Check them out, and gain a much better understanding of the dating game than you ever have: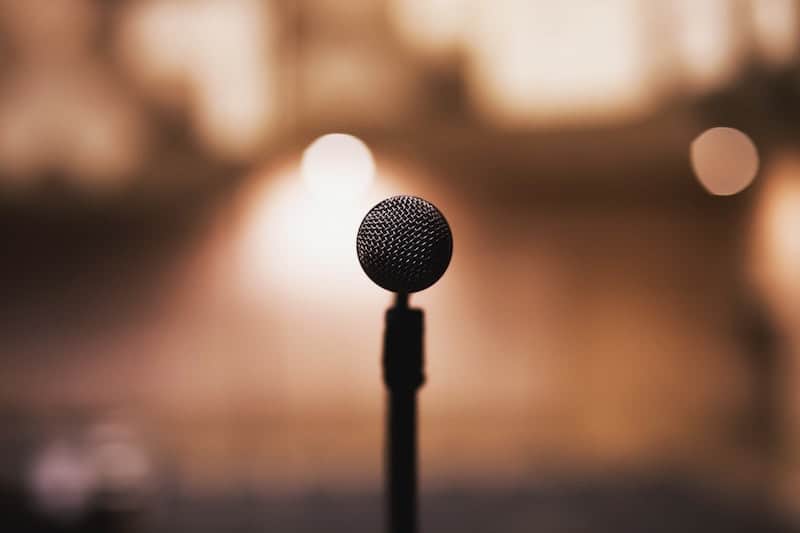 TED Talk #1: "The Secret to Desire in a Long-Term Relationship" by Esther Perel
Whether or not you're in a long-term relationship, the question is always on your mind:
"How do I keep things hot and spicy in a relationship?"
As it turns out, psychotherapist Esther Perel explains that there's more to successful long-term relationships than just good sex and like-mindedness. Her TED Talk goes into the hidden dynamics of desire and eroticism, and what erotic couples do that other couples don't.
Bottom line: When you know how desire works in a romantic relationship, you can start triggering it on demand… and who wouldn't want that?
TED Talk #2: "Why We All Need to Practice Emotional First Aid" by Guy Winch
Ever heard of the saying: "A relationship won't fix your problems – it will only magnify what's already there"?
It's definitely true. That's why when you're hounded by negative feelings like loneliness, a relationship will tend to make you feel even MORE lonely. And that's a trap you'll want to avoid at all costs.
Psychologist Guy Winch explains how so many of us actually DON'T take care of our emotional health AT ALL, and how it's been proven to be as bad to our longevity as smoking. He also explains how to practice "emotional first aid" whenever you need it (And you DO need it), so that you start inviting better, more fulfilling relationships into your life.
TED Talk #3: "Smash Fear, Learn Anything" by Tim Ferriss
Tim Ferriss is the author of the Four Hour Workweek and many other great books. In this TED Talk, Tim tells stories about how to smash fear, which is basically the biggest hurdle to accomplishing anything in life.
And in case you haven't noticed, fear is a BIG DEAL in dating and relationships. For instance, the fear of rejection keeps so many men single and lonely… while the fear of failure keeps so many men from becoming effective husbands, fathers, and leaders.
To solve the problem, Tim introduces a simple question to ask yourself whenever you feel afraid… and it's enough to make you overcome the fear and do what needs to be done.
TED Talk #4: "Why Do We Do What We Do" by Tony Robbins
When it comes to dating, do you know WHY you do what you do?
Do you know WHY you want what you want?
And the same question applies to the girls you meet and date. Do THEY know why they do what they do, and want what they want?
If you've always believed that people are motivated by their self-centered desires, you're WRONG… and superstar life coach Tony Robbins explains why in his TED Talk.
Tony explains the difference between (1) doing something because you need to, and (2) doing it because you WANT to… and goes deep into the biggest, most powerful motivations driving the happiest, most successful people on earth.
TED Talk #5: "How I Hacked Online Dating" by Amy Webb
Are you playing the dating game because you're looking for your future wife?
Or are you trying to meet women online, but having little to no success for your efforts?
Then this one's for you.
Futurist Amy Webb relates a funny story about how she "hacked" the online dating game and gone from having zero success with men online… to meeting, finding, and marrying the man of his dreams. We prefer to meet people in the real world (see our article on how to pick up girls here)
Along the way, she explains the flaws of current online dating models, and how it traps people (including you, probably) in a never-ending cycle of bad matches and frustration… and how, like her, you can "hack" things to your benefit.
TED Talk #6: "The Skill of Self-Confidence" by Dr. Ivan Joseph
It may sound trope-y, but it's true: Confidence is the great equalizer in the dating game. In dating, confidence is a sign that, in the background, you got your life in order, your priorities in place, and your goals in sight.
So what if you're not a confident guy? Athletic Director Dr. Ivan Joseph has some good news for you…
In his TED Talk, Dr. Joseph talks about self-confidence NOT as a trait as many of us think… but instead as a SKILL that you can train and develop. Watch the Talk to learn how you can develop your own self-confidence skill levels, even if you're a naturally shy or timid guy.
TED Talk #7: "The Smelly Mystery of the Human Pheromone" by Tristram Wyatt
Do you believe in pheromones, and that your "sexy scent" is responsible for triggering feelings of lust and desire in women?
If so, then prepare to be disappointed… and then enlightened, and then feel incredibly hopeful with this talk by Oxford researcher Tristram Wyatt.
In his Talk, Tristram explains the massively limited understanding of the scientific community on the nature of human pheromones, and how the commercial world ran with the idea anyway and perpetuated the wrong ideas about them.
If you've been buying and using "pheromone colognes," but haven't seen much success with women yet, then this TED Talk might be a bit disheartening to watch – but hey, the closer you get to the truth, the more success you'll start to have.
TED Talk #8: "The Way of Improvisation" by Dave Morris
Dave Morris is an improviser and storyteller, and his TED Talk is about – what else? – improvising. But surprisingly, improvisation has a great place in dating, because much of the interacting you'll be doing with women involves improvising, calibrating, and persuading.
But perhaps most importantly, Dave teaches the power of getting other people to say "yes" to you. He explains, convincingly, that GREAT THINGS happen when people say yes… and how almost nothing happens when people say "no."
Watch the Talk, and imagine what your love life would be like if you could make ANY girl say "yes."
TED Talk #9: "The Truth About Marriage" by Jenna McCarthy
If marriage is your "endgame" for your efforts in dating, then the question is undoubtedly on your mind all the time: What do happy couples do that miserable couples don't? What makes them love each other so much that they even plan to get buried next to each other?
In this TED Talk, Jenna McCarthy compiles the most recent findings on marriage longevity – some are surprising, while others are mind-boggling. Check it out below and see what adjustments you'll need to make… and if you're married or will be soon, better check it out fast!
TED Talk #10: "Success is a Continuous Journey" by Richard St. John
Why do so many people try to succeed, then end up failing? Richard St. John's TED Talk is one of the shortest ones on this list, but it brings forward a lesson we all need to learn over and over again – about the road to success and the incorrect expectations we have for it.
It's an encouraging reminder that dating is just one area of life we need to succeed in. Richard's TED Talk will help you shape the right expectations and form the right habits to not only achieve success, but also keep it for the long term.
Resources & References
Want more valued information on improving your dating life? Here are our resources:
Going beyond great sex and like-mindedness for a successful relationship – TED Talks by Esther Perel
Understanding the correlation between psychological health and fulfilling relationships  – TED Talks by Guy Winch
How to deconstruct your fears to accomplish anything in life – TED Talks by Tim Ferriss
The differences between doing something because you want to and doing something because you need to – TED Talks by Tony Robbins
How Amy Webb hacked the online dating game and how to prevent the never ending cycle of bad matches – TED Talks by Amy Webb
The perception of confidence and how it is a skill and not a trait – TED Talks by Dr. Ivan Joseph
The disappointing truth about "pheromone colognes" with enlightening results – TED Talks by Tristram Wyatt
How improvising has its place in the dating game and how to get them to say "yes" – TED Talks by Dave Morris
The truth about marriage and the adjustments you will need to make – TED Talks by Jenna McCarthy
Why people seek success but fail? Hint, it is a continuous journey where stopping is not an option – TED Talks by Richard St. John
Frequently Asked Questions
Ups in your dating love life?
Pay attention to what people do rather than what they say. If someone wants to spend time with you, they'll make it a priority and find the time - and you shouldn't settle for less.
Is your dating life really that bad compared to asian american men?
[Tinder and OKC data are a little unforgiving](https://psmag.com/social-justice/why-are-asian-men-less-eligible-on-tinder), showing Asian men and black women tend to face a bit of an uphill struggle. Moreover, Asian women are preferred over white women and [white male & Asian female](https://www.quora.com/What-is-the-most-common-interracial-marriage) is the most common interracial coupling (in the U.S. at least). Interestingly, [the data for Australia focuses on where you were born](https://en.wikipedia.org/wiki/Interracial_marriage#Australia) - so a second-generation Chinese migrant is treated the same as a fifth-generation Anglo-Australian (which means the data isn't super helpful).

That said, all in all the statistical differences aren't huge. [In the U.S.](https://en.wikipedia.org/wiki/Interracial_marriage_in_the_United_States#Asian_and_White), 45% of Asian women marry white men - but 36% of Asian men marry white women. That's only a difference of 9%. Endogenous (intraracial) couplings are still by far the most common across the board.

I think it's the numbers game of online dating that really tends to distort and warp things. Biases that I think are actually quite small in the real world become massively exacerbated when users are presented with a cavalcade of options, day after day. I think it's a minority of men that seem to have consistent success with Tinder/OKC.

I suspect a lot of the toxicity comes from this rationalisation and commercialisation of love and dating (a great, if very academic article on this [here](https://illusorysolace.wordpress.com/2016/11/07/on-rationalizing-love-commodification-individualism-virtualization/)), rather than the experience of being Asian itself. The TL;DR of the article is that the intersection of digital dating and late capitalism produces alienation and loneliness.

My only 'advice' is if you have trouble with your online dating, get offline. Invest in yourself and try meeting women in the real world. The prejudicial barriers are lower.

Disclaimer: Anglo-Australian but was in an LTR with a Korean-American, so got really interested in interracial dynamics.

**TL;DR There are differences but they aren't that great. They're exacerbated by the commodified culture of online dating. Get offline, improve yourself, and meet women in the real world if digital dating isn't working for you.**
How's your dating life going right now?
I'm putting in exactly zero effort and getting nothing out of it.

So... everything seems to be going to plan.
Have you ever put aside dating social life to focus on running?
Ok finally something I can contribute too!

There was this chick I was super into. We were going along nicely. I was training for a marathon though and blew her off because I gotta get dem miles in. Like I wouldnt spend the night because I had to get up to run the next morning. It didnt help that she worked weekends so we only had like 2 days a week to see each other.

We kinda just stopped talking, and I really, really regret it. Dont blow off love for running entirely.
Doesn't watch porn what's your dating life like?
Locked for excessive derailing and invalidation.