Solved: What Attracts Women To Men
When men try to list what attracts women to men, they usually mention looks, money and power. Those things help, but as we will see, there exists many more powerful traits that will attract women. The same thing applies to men, who in general will be attracted to a seductive smile, good body language (posture) and signs of healthy genes.
Women Are Perceptive
In general, women are much more perceptive and search out for personality more than just good looks. This is fortunate for most men because, let's face it, we're kind of rough looking. However, rough is good, it alludes to strength and reliability… it shows that you care more important things than looks. So if you look rough, that's fine. Just don't look like a pansy.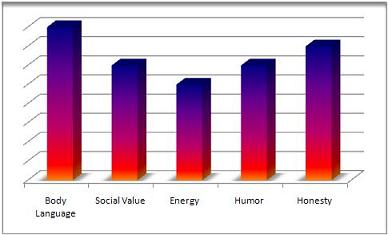 Attractive Body Language
According to studies, upwards of 90% of communication is non-verbal and is done through body language. This is why you must have good body language if you are to attract women. So how do you get good body language?
Well, you could fake it for a little while… sit up straight. No… not THAT straight, you don't want to look like a stick. Shoulders back as if a 90km/h wind was pushing you. Head up! Make sure your head is UP ! If you're doing all this right now, chances are you are as tense as a pole. The key to attractive body language is to be relaxed all while having good posture.
Stop faking attractive traits
Now does this seem difficult ? Well it is… and its really not supposed to be. The reason its difficult for many people is because you are faking it! So the solution? Don't fake it ! Our bodies are naturally prone to take this position when are muscles are exercised properly. Go bench press weights for an hour, workout your shoulders by doing rows and do 20 minutes of abs. Your body will naturally take a very attractive posture and you won't have to think about it. Humans were never intended to think about body language and I strongly recommend you don't. Work out once a day and that will solve itself. Here's an exhaustive list of the top 100 things that attract women to men.
Social Status
The second thing that attracts women is the social status of the man. How valuable is he to society, to his friends, to his family, to the human population in general? Its no surprise that someone who is valuable will be attractive to others. That's almost the definition of the word! But how do we define value?
Summary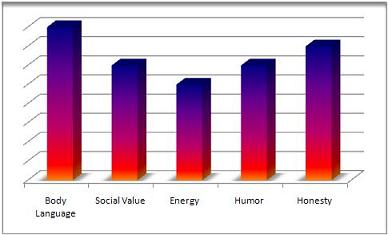 Article Name
What attract women To Men In The Real World
Author
Description
What really attracts women to men in our society? Is it power, fame... good looks? We explain why you don't really need any of those as long as you have the right ingredients for attraction.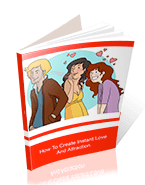 Free ebook: the complete guide to making girls fall in love.
Imagine this scenario... What if every time you spoke to a woman you were attracted to, she was also attracted to you as well? I'll show my secret in this free Ebook